Newsletter Submission Welcome!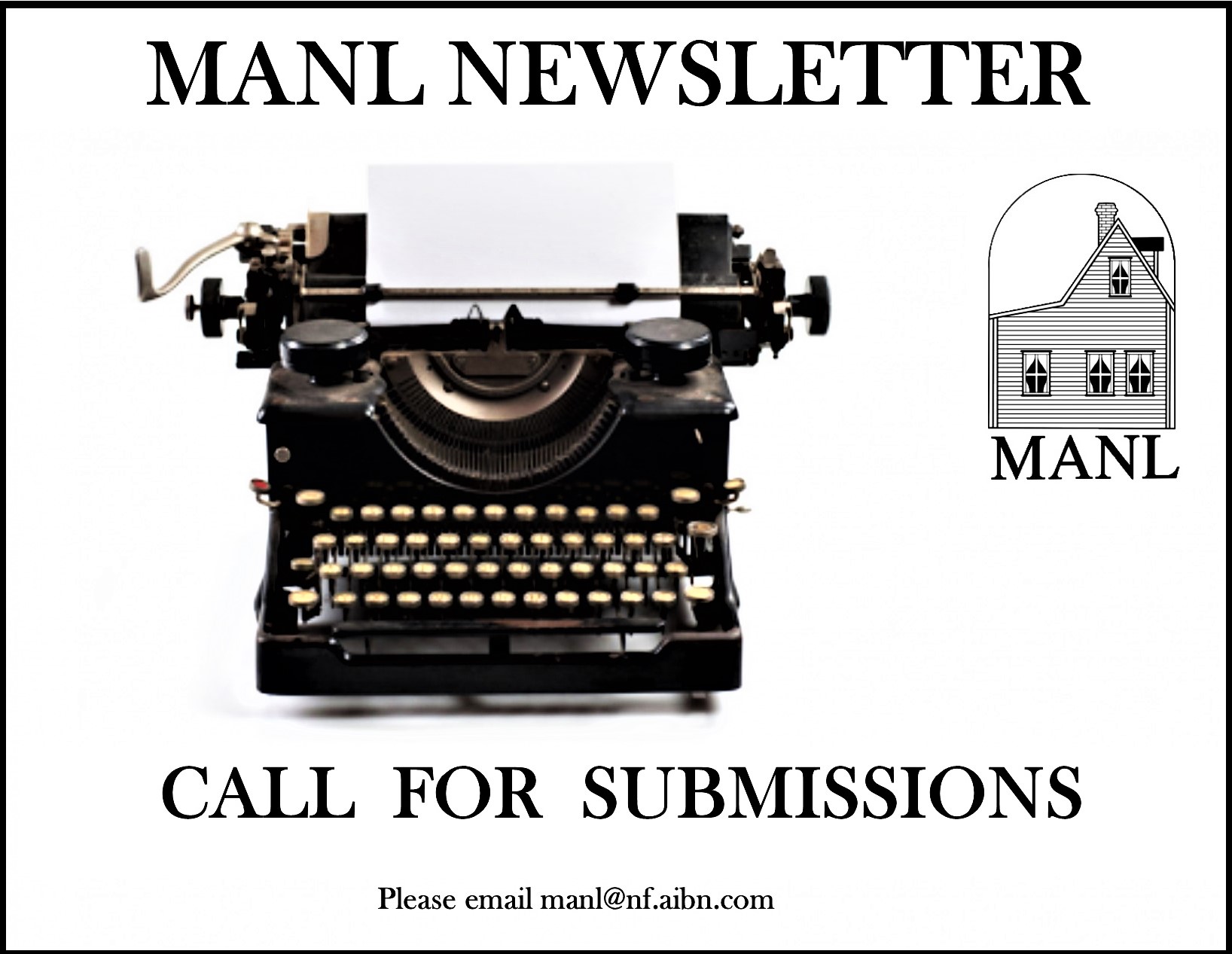 Do you have any museum news, stories, projects, announcements or special events? MANL would like to share your news in our next newsletter. We are collecting articles from all regions of Newfoundland and Labrador, including Western, Central, Eastern, Avalon, St. John's and Labrador.
Has your museum or heritage society been in the news lately? Let us know at MANL! Updates are always welcome and will be shared through our weekly Museum Announcements and MANL's newsletter.
Articles for the newsletter can be short or long. Normally, shorter articles should be no more than 280 words and approximately 500 words for larger articles, but we are flexible. Photographs are always welcome.
Contact MANL today at manl@nf.aibn.com if you have an idea for a story or would like more information!