Museum Day Newfoundland & Labrador
Museum Day NL
Saturday, July 11, 2020
Held annually on the second Saturday in July, Museum Day NL provides an opportunity to highlight and promote museums, galleries, and heritage sites throughout Newfoundland and Labrador.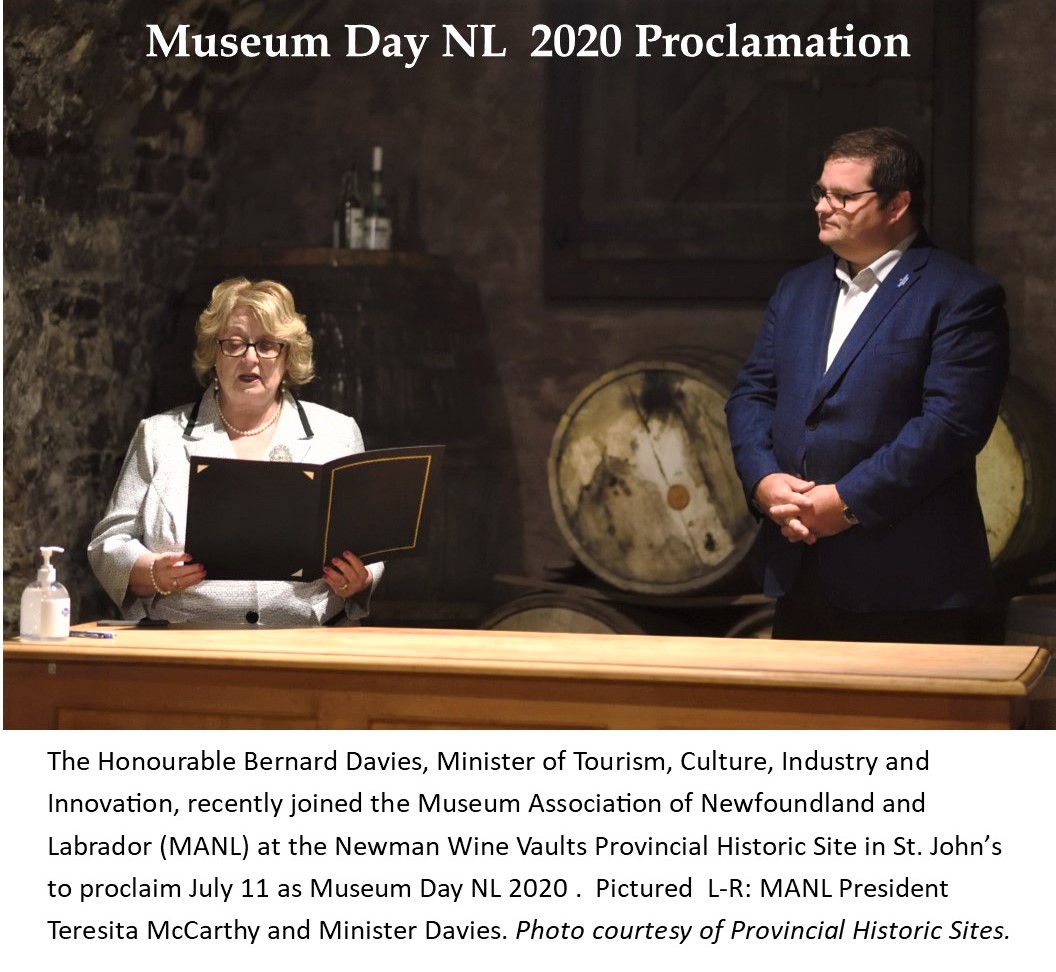 See Who is Particpating in Museum Day NL!
Click Here For More Information!
This annual event demonstrates that museums are an integral component of our provincial cultural and tourism infrastructure and contribute to lifelong learning, creating distinct and vibrant communities to live, work, visit, and invest.