MANL AGM & Conference 2020
ATTENTION MANL MEMBERS
The 40th AGM & Conference has been postponed due to COVID-19.
Updates will be provided as they become available.
A Community of Museums:
Celebrating 40 Years!

Dates: October 16-17, 2020
Location: Holiday Inn Express & Suites St John's Airport,
5 Navigator Ave, St. John's, NL A1A 0R5
Stay tuned for continuing updates!
---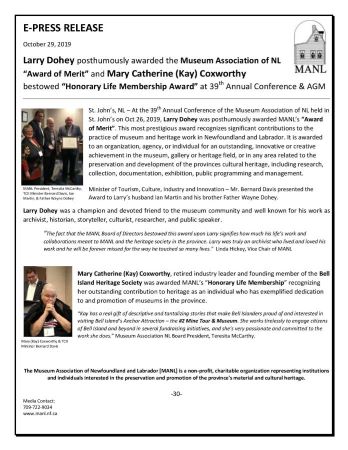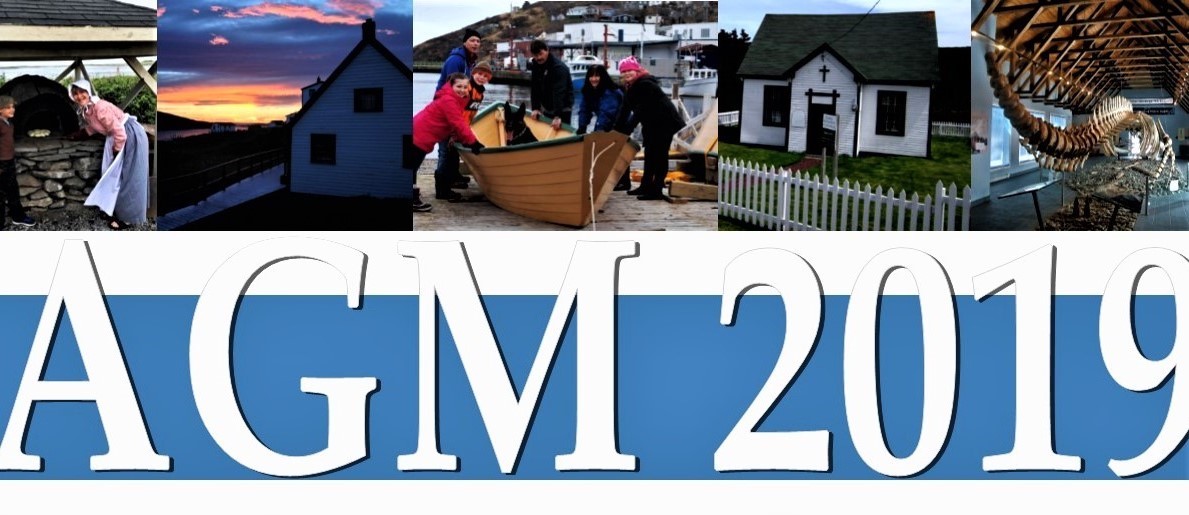 REGISTER NOW!
MANL's 39th AGM & Conference Pre-Conference Workshops
Space is limited!
Option #1:
Introduction to Impact Measurement for Community-based Heritage Organizations
Instructor: Jane Severs (Principal, Jane Severs Interpretive Planning)
Date: October 25, 2019; 9:00 a.m. – 4:30 p.m.
Location: MANL Conference Room, 200 Military Road. St. John's, NL
Option #2
Financial Management
Instructor: George Parsons (Community Based Strategies Inc.)
Date: October 25, 2019; 9:00 a.m. – 4:30 p.m.
Location: Holiday Inn & Suites St. John's Airport, 5 Navigator Avenue, St. John's, NL
39th AGM & Conference Information
---