United Church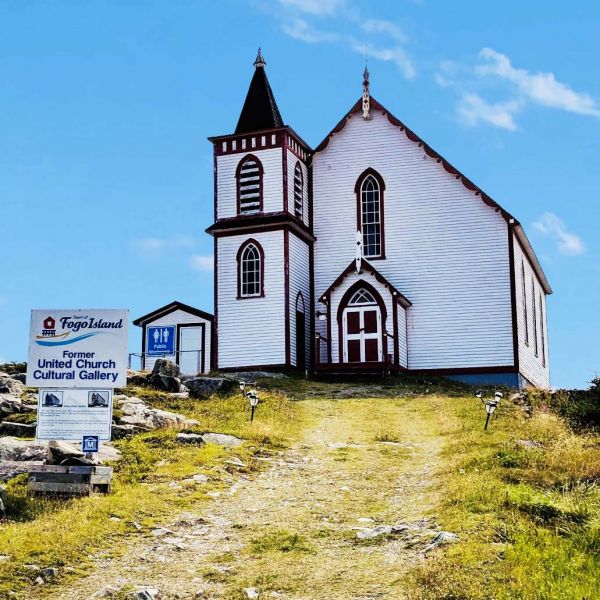 A devastating fire destroyed the first Fogo Methodist Mission's church and much of Fogo Island in 1875. Within two years, Fogo's small Methodist community of approximately 140 people rebuilt the church. Its austere appearance shows the modest temperament of the people who donated their efforts and talents into rebuilding their place of worship.
Since 1925 the church has been part of the United Church of Canada. In 1948 a bell tower was added. The structure is vacant, as one central United Church has been built for all the United Church residents of Fogo Island. It is now used as an Art Gallery for the summer months and has a display of artifacts from the Society of United Fishermen.
The Heritage Foundation of Newfoundland and Labrador declared Fogo United Church a Registered Heritage Structure in May 1997.
Admission:
$5.00 per person
Museum Pass (access to all 10 heritage properties):
Single Pass (one person) = $15.00
Couples Pass (two people) = $25.00
Group Pass (3-10 people) = $40.00
For more on Fogo Island Museums & Heritage Structures please visit:
http://www.townoffogoisland.ca
Listing Details
Hours of operation - 9 A.M to 5 P.M. 7 days a week. Season - late-June until late-September.