Barbour Living Historical Heritage Village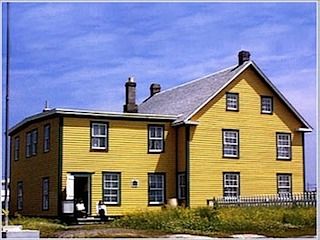 The Barbour Heritage Village explores the lives of the Barbour family, a typical merchant family involved in the sealing and fishing industry in rural Newfoundland and Labrador. The village, with its many historic buildings, is located in Newtown, Newfoundland, on a point of land surrounded by small natural harbours and channels (called "tickles") that resemble canals between the many islands.

The historic homes are furnished with their original contents and provide an excellent opportunity to give insight into the family life of one of Newfoundland's most distinguished families. Along with other buildings, the site includes a schoolhouse, sealing interpretation center, fisherman's stage, theatre, art gallery, and visitor reception center. The gift and craft shop is &"jam packed" with local crafts and souvenirs, including knitted items, books, and local jams. Taste the Newfoundland delicacies in the Olde Shoppe Restaurant, also located on site.
Listing Details