Woody Point Heritage Theatre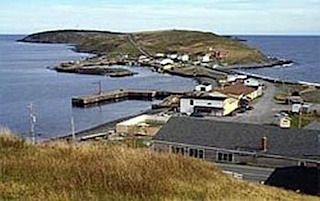 Formerly known as "Lord Nelson Orange Lodge #149", the building the theater now occupies was constructed around 1908 in the very scenic West Coast community of Woody Point. Woody Point lies in the heart of beautiful Gros Morne National Park.

The building was sold in 1985, and used by local fisherman to be used as a place to mend nets and fishing gear. A few years later, it was used as a snowmobile repair shop, and later in 1998 it was obtained by its current owner, Charlie Payne, a long time member of "Uncle Harry's Bar Band". Since its acquisition, it has been restored as closely as possible to its original form, leaving all moldings, windows and facings firmly intact, and been designated a Newfoundland and Labrador Heritage Structure by Heritage Newfoundland and Labrador.
Listing Details